23 October 2021
Our annual conferences bring together globally renowned speakers to talk on and answer questions about cardiomyopathy, management and treatment.
Join us and meet others, our staff team and our volunteers, and have your questions answered by experts. 
Image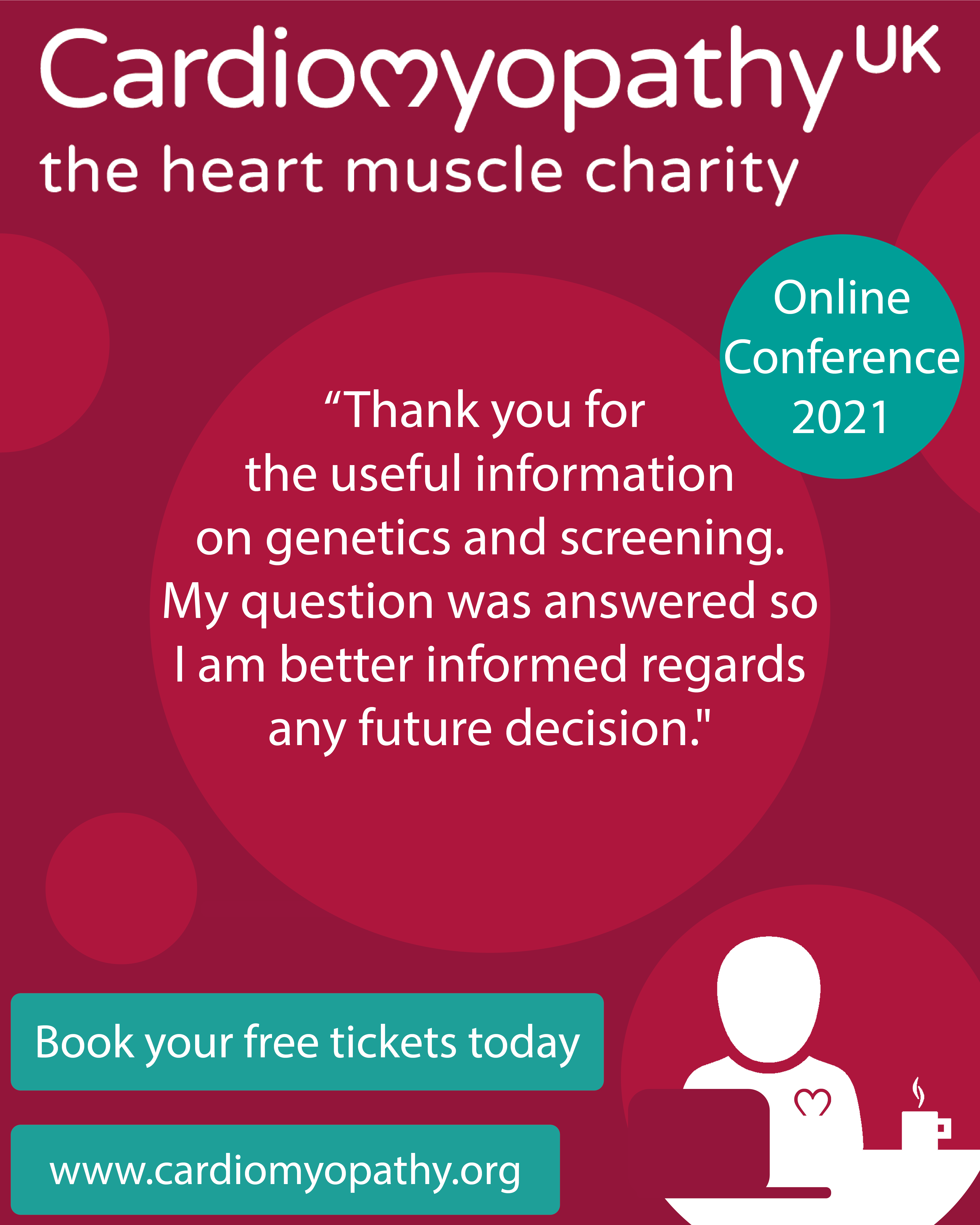 This year, the theme of our conference is 'resilience'.
You'll find conference sessions from leading clinicians and patients on:
Resilience and living with a long-term condition
Lifestyle and self-care
Understanding cardiomyopathy
Genetics and your family
Latest thinking in cardiomyopathy
Research round-up
Tickets are free from Eventbrite.
Making expert information accessible to all
We want to make expert information available to as many people affected by cardiomyopathy as possible. That's why this year we've made our conference free to attend. So that we can continue to run events like this, we would be grateful if you could support us with a donation towards the cost of hosting the conference.
Donate online or call us on 01494 791224 to donate over the phone.