1-to-1 support with someone who knows what you're going through 
Image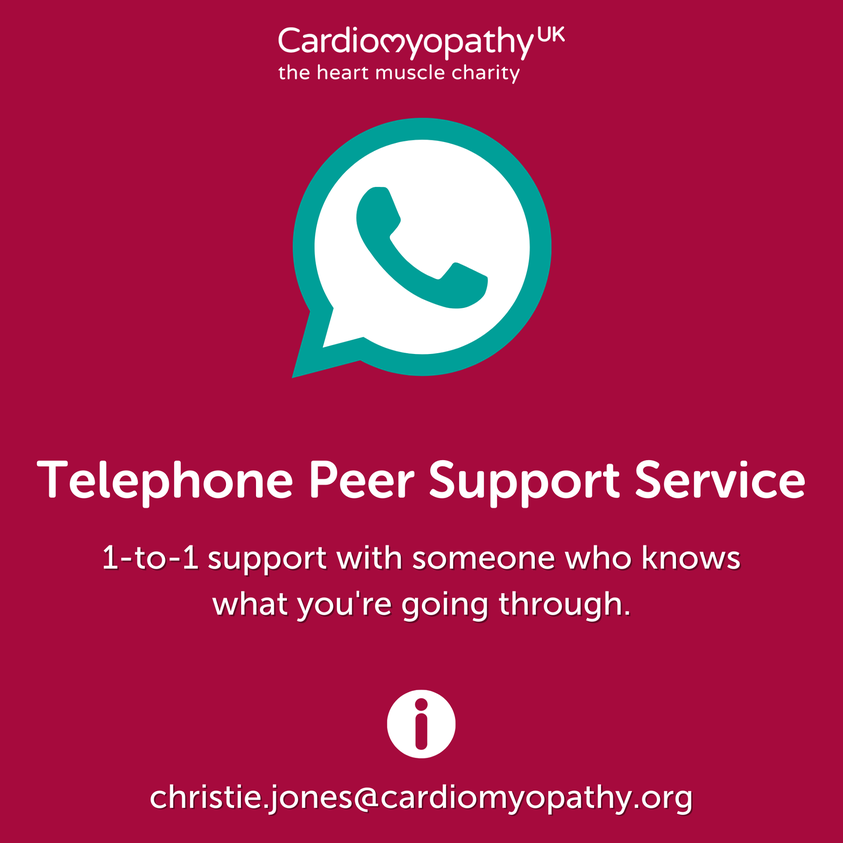 We understand that sometimes you won't want to talk to a nurse or a benefits adviser; you want to talk to someone who has the condition and knows what it is like to live with cardiomyopathy.
Talking to someone else with the condition can help you to feel less isolated. 
Speak to one of our trained Telephone Peer Support Volunteers who can call or email you to help you better understand and manage your condition. Our volunteers are affected by different types of cardiomyopathy, or support loved ones with the condition.
For more information, please email our Community Peer Support Manager:
christie.jones@cardiomyopathy.org