Our Cardiomyopathy UK National Conference returned in person this year on the 19th November. The conference was an opportunity for people with cardiomyopathy and their loved ones to learn more about the condition, hear from experts and meet others affected by the condition.
The Cardiomyopathy UK conference is about empowering you to feel confident managing your condition and supporting you with the challenges of a cardiomyopathy diagnosis. At our conference, you'll receive expert information amongst a community who understand what you're going through. 
If you couldn't make this year's conference, you can watch the talks on our youtube channel.
This year's attendees said... 
Image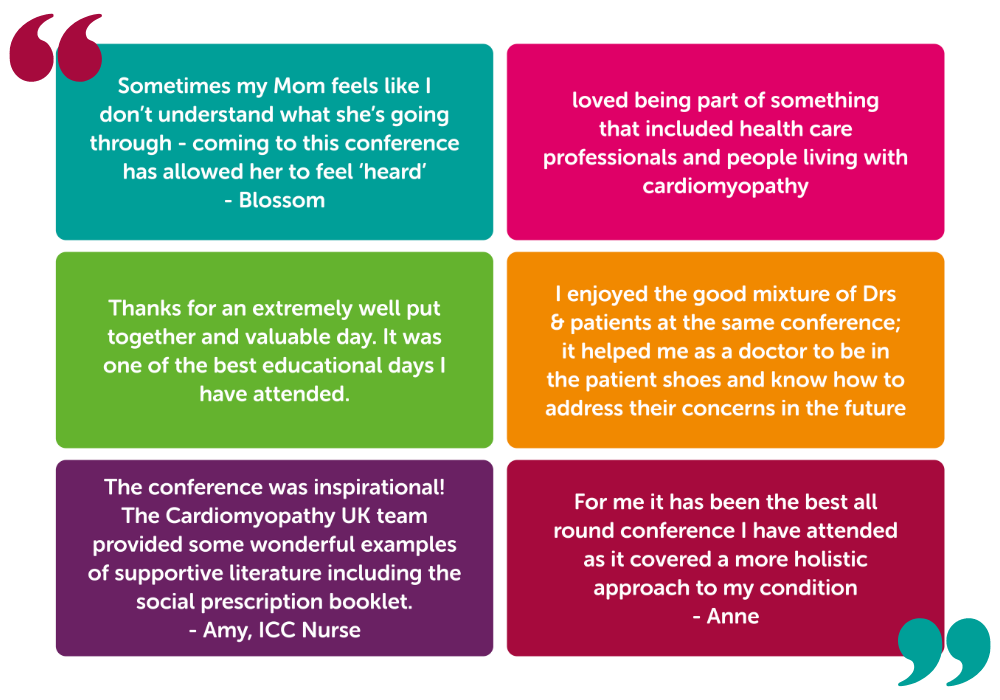 Image