Our Change Agenda is for everyone who cares about cardiomyopathy. Take a look at our 16 point plan, put together with the help of our Change Maker volunteers, the wider Cardiomyopathy UK community and members of our Clinical Advisory Group.
We have outlined what people affected by cardiomyopathy want at all stages of their healthcare pathway, to receive the best possible care that would allow patients to live well with their condition. 
Click on the Change Agenda below to read our 16-point plan.
Image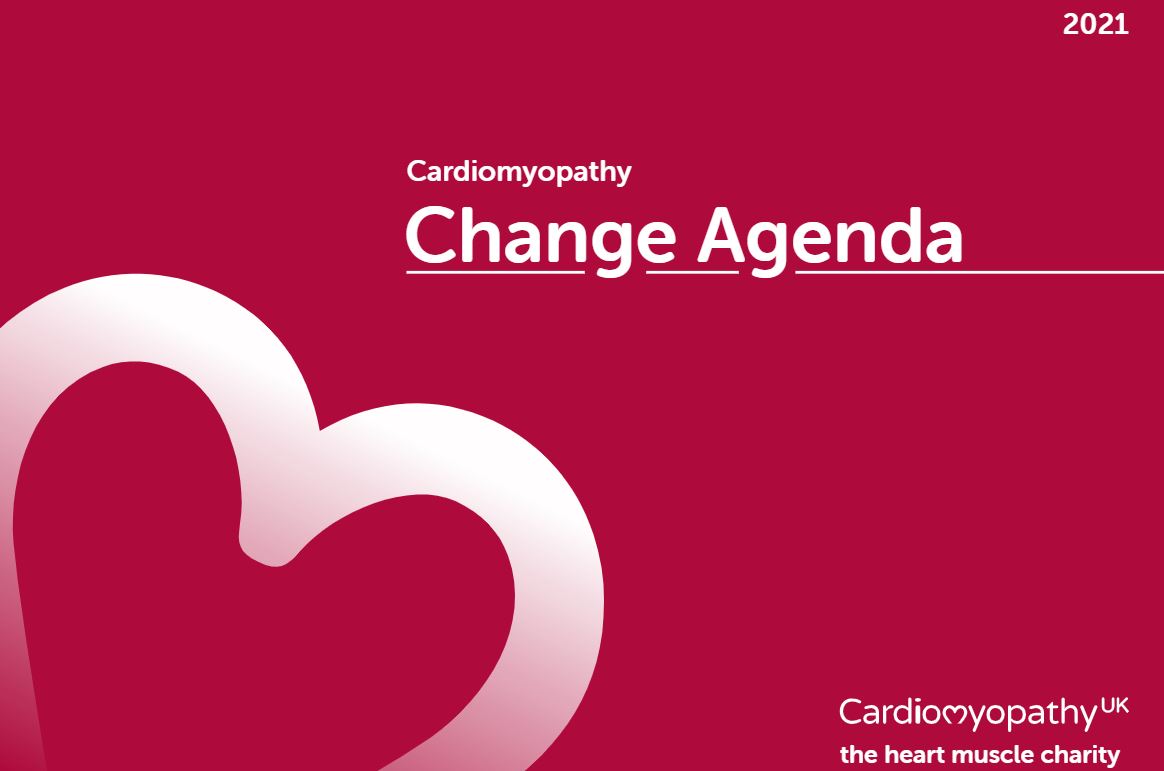 Meet Libby, a volunteer Change Maker
"I have really enjoyed my first few months as a Change Maker.
Recently, I've been able to forge links with both the British Association for Cardiovascular Prevention and Rehabilitation (BACPR) and the Association of Chartered Physiotherapists in Cardiac Rehabilitation (ACPICR). This will help us to promote awareness of cardiomyopathy and the need for personalised exercise prescription (Change Agenda point 12).
I have written a piece about the project for both associations' e-bulletins, and we are working together to add cardiomyopathy-specific training to the BACPR-recognised national training courses."
Image