Support Groups
18 April 2023
Our wide range of support groups are run by a network of amazing volunteers. One of those volunteers is Tash, who is our West London Support Group Leader. Tash has shared her journey as a Support Group Leader. 
Please tell us a bit about yourself
My name is Tash and I'm from London. I am a mother with 3 daughters, a son, and also 2 grandchildren. I have a background in law and integrative counselling. In my spare time, I enjoy writing, reading, cooking, baking and most importantly family time and creating new memories daily. I also enjoy playing the saxophone and singing when my heart permits.
Why did you decide to become a Support Group Leader?
When I was diagnosed with dilated cardiomyopathy and heart failure in 2013, there was not much support available to me and I hadn't heard of Cardiomyopathy UK until much later on. I did not know anyone with the condition, so it felt lonely and it was very hard to expect anyone around me to understand how I was truly feeling being diagnosed with this life-changing condition. I wouldn't want others to feel so alone on their own cardiomyopathy journeys, as although it is a physical condition, it can also affect your mental well-being. My aim is to offer support and create a safe space for our members to share their feelings and meet others with the condition. 
Image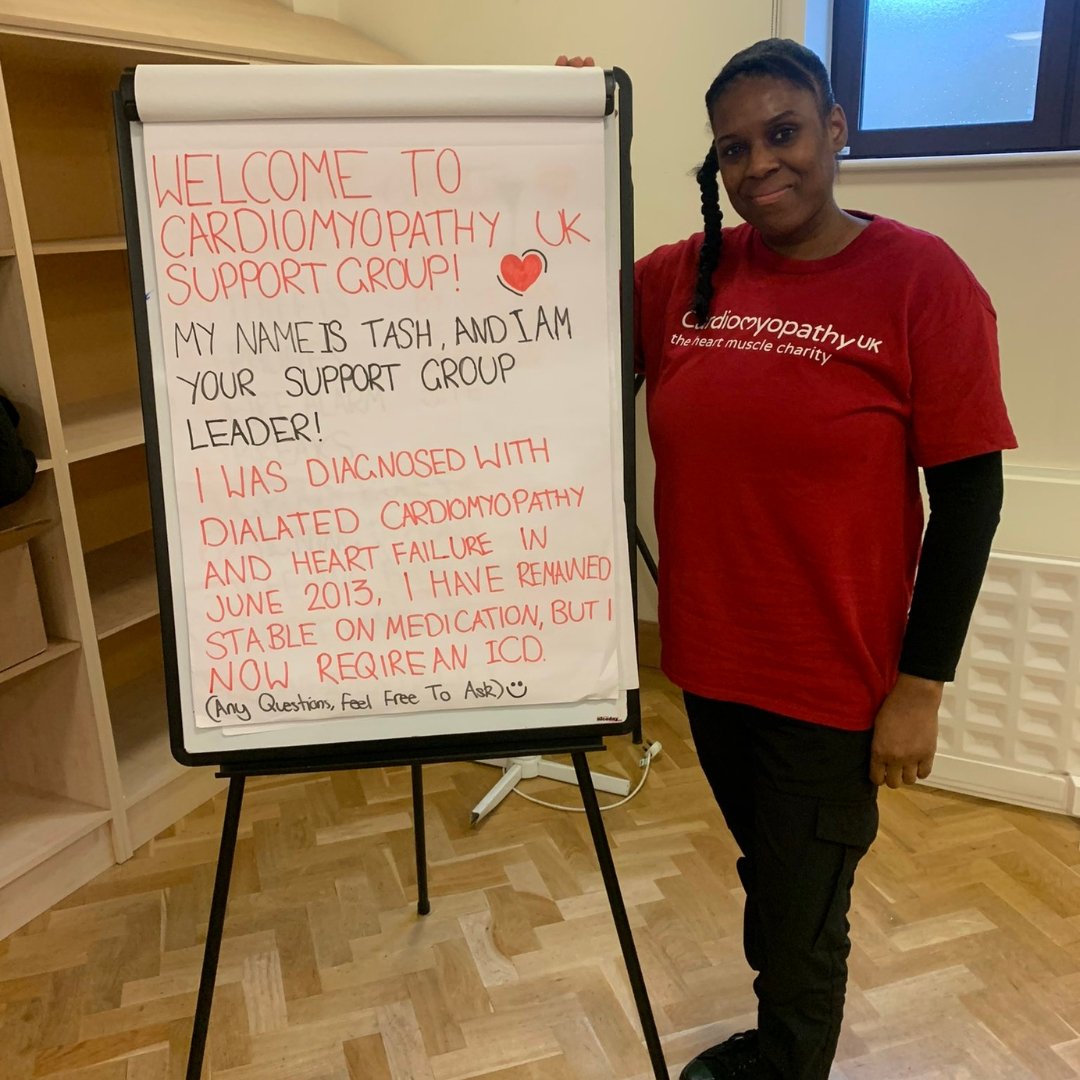 Please tell us about what your volunteer role involves
The Support Group Leader role is nice and varied. It involves a little bit of admin, inviting expert guest speakers to present on topics our members would like more information on, ensuring our members feel safe and comfortable, and signposting to other Cardiomyopathy UK services where necessary. 
What do you enjoy most about your role and what have you learned?
I enjoy seeing our members coming together and sharing their different experiences and journeys. I also love receiving feedback and knowing that I am making a difference to people's lives by hosting these meetings. This role has taught me that I have a lot to offer others affected by cardiomyopathy, and just how important it is to support one another.
What would be your message to others considering volunteering?
It is very rewarding knowing you can make such a difference to people's lives. These groups can actually be a lifeline, as not everyone is fortunate enough to have a supportive network of loved ones who live close by. 
Our support groups are an opportunity to find out more about cardiomyopathy and meet others with the condition. We offer both in-person and online groups which enjoy regular meetings, often with expert speakers and social activities.
Our support groups are run by fantastic volunteers who give their time to provide a support network to people affected by cardiomyopathy. Becoming a Support Group Leader is a fulfilling experience with the opportunity to meet new people and develop your own skills.
Return to news