Your stories
21 March 2023
In one month's time, Charlotte will be taking on the London Marathon, following in her dad's footsteps as she runs in his memory. Charlotte shares her family's journey and why she's taking on the iconic marathon for Cardiomyopathy UK.
My dad was a fit and active 51-year-old when he died suddenly from undiagnosed cardiomyopathy in 2012. He was a firefighter, months away from retirement and his main interests were running, he ran for DK running club and West Midlands Fire Service Cross Country Team, climbing and mountain walking as a member of West Bromwich Mountaineering club, skiing and road biking. In terms of running, he had previously undertaken the London Marathon, however his preference was fell running, favouring endurance events over shorter distances.
From a young age my parents encouraged an active lifestyle for myself and my brother, both active members of West Bromwich Mountaineering Club and regularly taking us to North Wales to climb mountains– unlike my brother I was not very receptive to this, in fact aged 13 I remember lying down on a mountain in protest, refusing to be dragged up anymore.
Image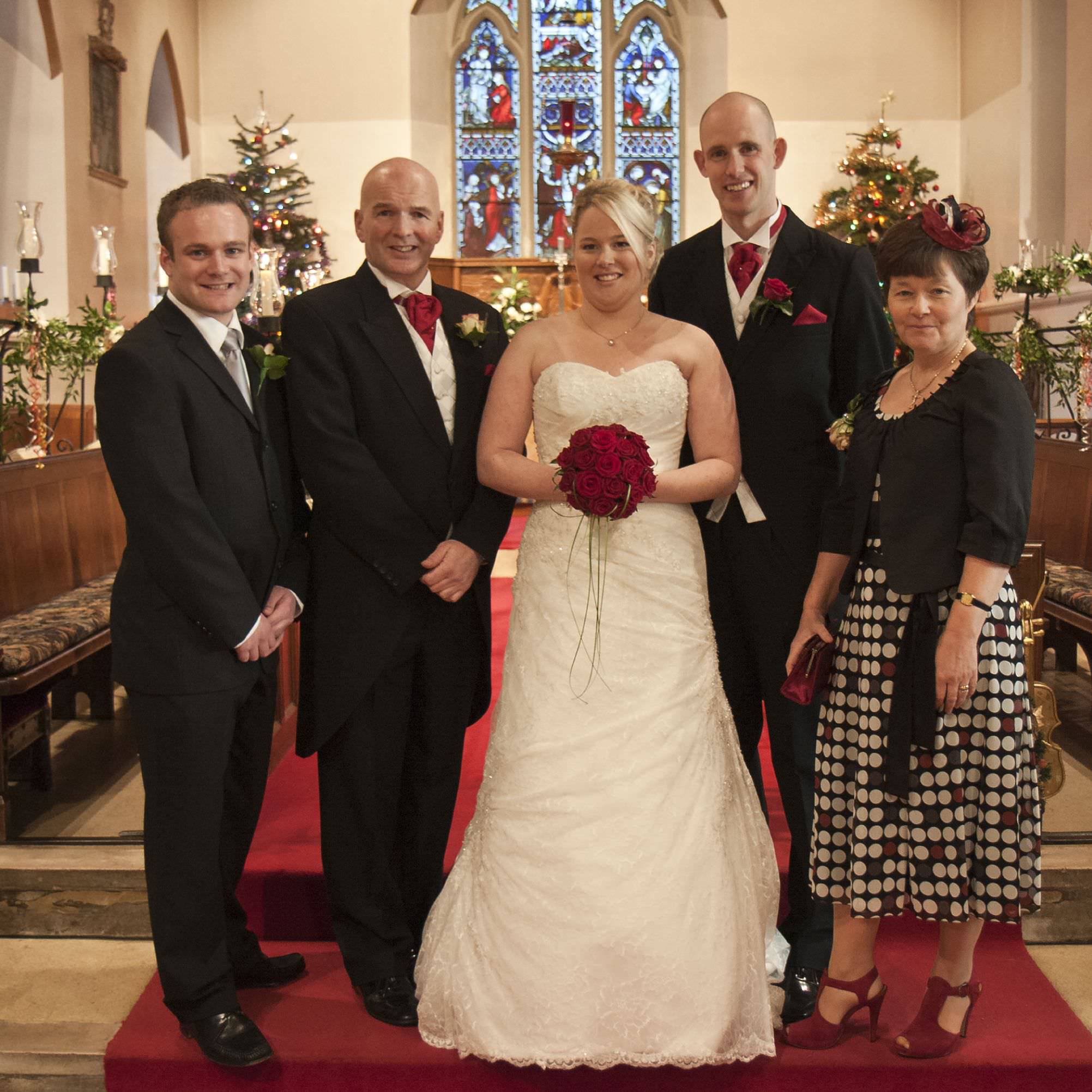 I never shared my dad's love of running and apart from a brief period at university never ran. During this short-lived interest my dad encouraged me taking me running along the canals and around local green spaces to prepare for the Swansea Bay 10k. He helped me to gradually progress.
Searching for answers
Image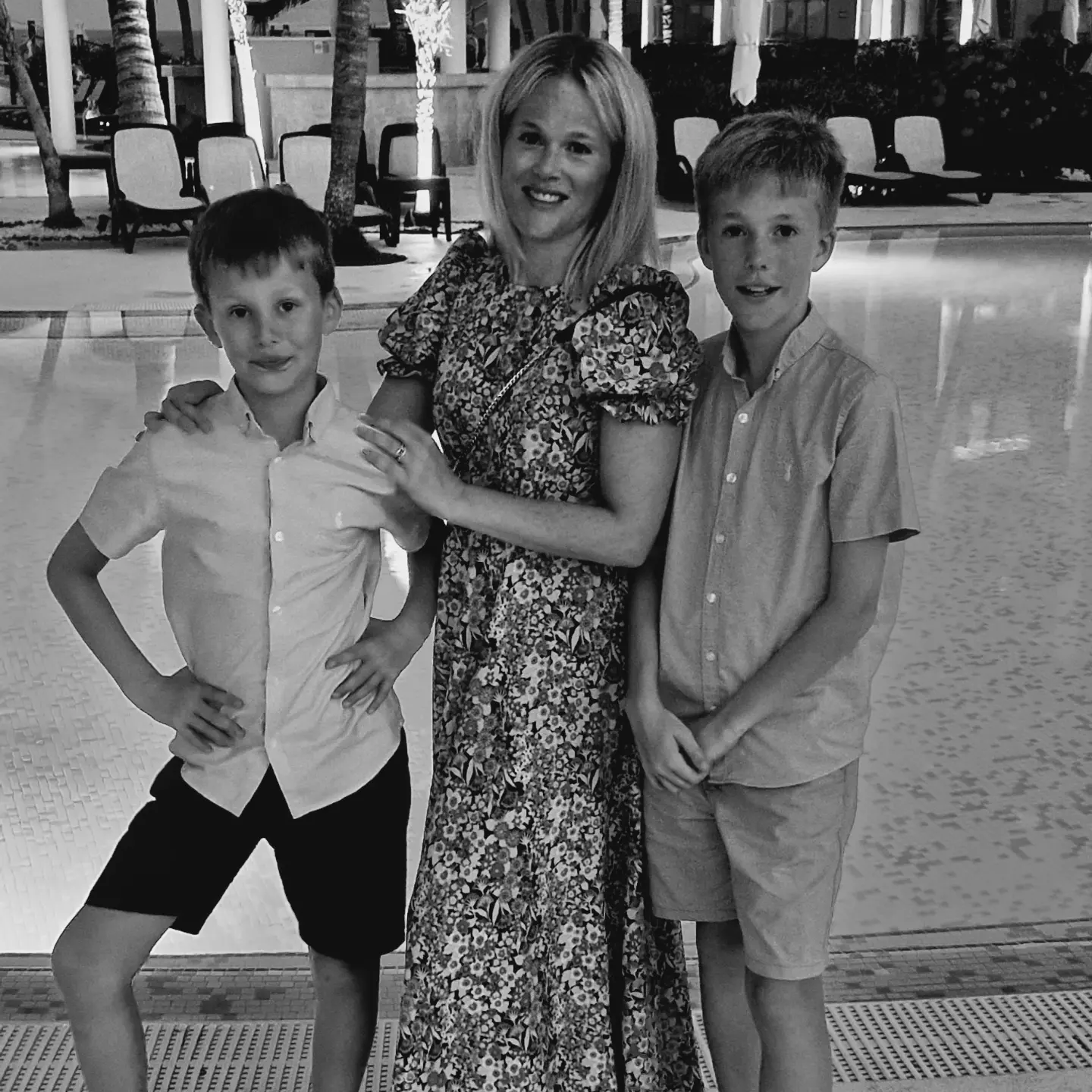 We hadn't heard of cardiomyopathy before Dad passed away, but we knew that he had a heart condition - he was due to have an ICD fitted two weeks after he died. He had previously been treated for Wolfe-Parkinson-White syndrome (a heart condition that causes the heart to beat abnormally fast for periods of time). After his death, they found that it was left ventricular dilated cardiomyopathy.
The shock of the sudden death and looking for answers to explain it meant I researched cardiomyopathy in great depth. The resources I accessed on the Cardiomyopathy UK website provided invaluable information. We were initially told it was a heart attack and I couldn't comprehend how my fit and active Dad had died from this. Understanding that it was cardiac arrest and the nature of the condition, helped me process unanswered questions with my grief.
Genetic testing
Naturally, I was concerned about the fact cardiomyopathy could be hereditary. Cardiomyopathy UK provided support and reassurance regarding this via their nurse helpline, helping us to access further screening for ourselves – especially when faced with unsympathetic doctors who didn't understand my need for screening as I had no symptoms, neither did my dad!
It was a very anxious time deciding whether we would go for the test and, if it had been identified, the impact this could have on our lives and our children's. My uncle has since been diagnosed with cardiomyopathy, and myself, my brother and cousins undergo regular screening.
Following in Dad's footsteps
On 23rd April 2023, I will be running the London Marathon. I committed to this run a very long time ago... April 2001 aged 16. As a spectator, there to support my dad, I lapped up the atmosphere, the runners were inspirational, it was something I knew one day I wanted to be part of. No one at the time ever believed I'd be writing this today. With my non-existent enthusiasm for any form of exercise back then I can completely understand why!
It wasn't until after the birth of my second son, Harry, that I took up running (or any form of consistent exercise). I found running gave me a link to Dad, a shared interest, albeit one he never knew, nor would believe, I had. It helped me to cope with grief, something that I still struggle with today.
The biggest challenge has always been there in the background waiting for the right time... 26.2 miles, The London Marathon. This is the year. I knew the cause needed to be right and so have been waiting to be accepted by Cardiomyopathy UK. Having undergone further recent screening and getting the go ahead from the family cardiologist, I've now been confirmed as running for Team Cardio.
Image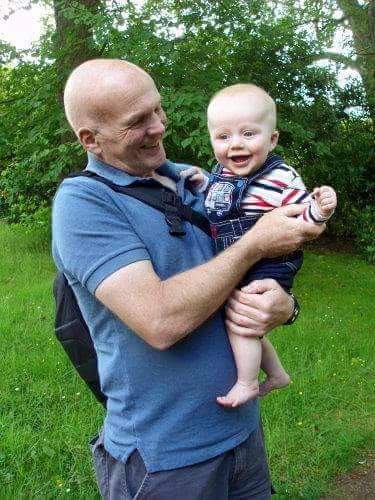 Up until now training had been going well, I've included a half marathon in my training plan, and progressed slowly. An injury has currently set me back – however I'm confident I've enough miles in my legs that even with extended recovery time I'll succeed in crossing the finish line. I've adapted and got an exercise bike to cross train by keeping my fitness up and the sheer determination I have means I know I will get there. 
I will be following in my dad's footsteps, quite literally, on April 23rd. This will be the hardest physical challenge I've been on, and probably quite an emotional one too. This is not only for you Dad, but for Mum, Sam, the boys, Joe and the rest of my family as we navigate our life without you.
London Marathon 2024
If you're interested in running the TCS London Marathon 2024, apply for charity place with us today
Return to news