Fundraising stories
09 February 2022
During her pregnancy, Sarah and husband Darren were told that their unborn baby, Marty, had cardiomyopathy. After receiving support from our helpline, the family set up Marty's Penny Bank, raising over £50,000 to help other families affected by the condition. 
Image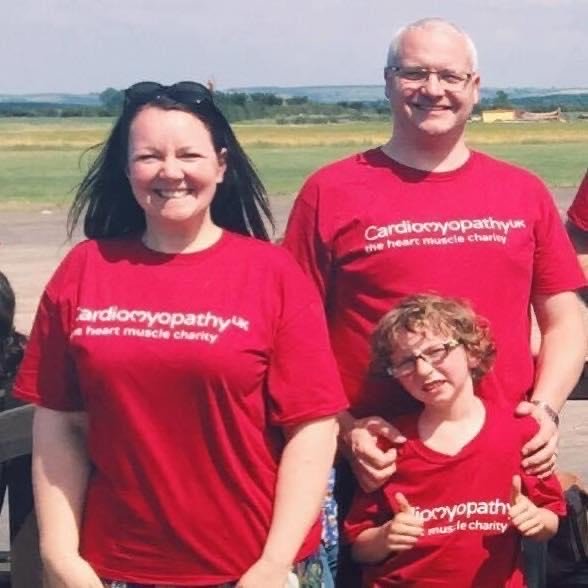 "When we first received Marty's diagnosis we were thrown into a world of fear and unknown. Our lives were changed in an instant. It was a frightening and confusing period of time that I will never forget." 
Sarah nervously rang the Cardiomyopathy UK helpline and spoke in depth with one of our support nurses, who quickly became their family's lifeline. She listened,  cared and  gave the family information, understanding and support that was vital in those early days.
"At that time, every call was a lifeline. I was immensely grateful to Cardiomyopathy UK. Marty's Penny Bank is our way of giving back."
The Bishops have come a very long way from their initial heart-breaking diagnosis. Marty has just celebrated his 11th birthday and is now described as having a mild uncategorised cardiomyopathy with features of non-compaction and valve dysplasia. The previous significant hypertrophy and a hole in his heart have subsided as he's grown.
Over the past 10 years, Marty's Penny Bank have held music nights, theatre shows, bake sales, tombolas, you name it! ​​"It's been a real community effort. Every person and every penny  makes a difference. We are so grateful to everyone that has been involved with Marty's Penny Bank fundraising in the last 10 years".
Image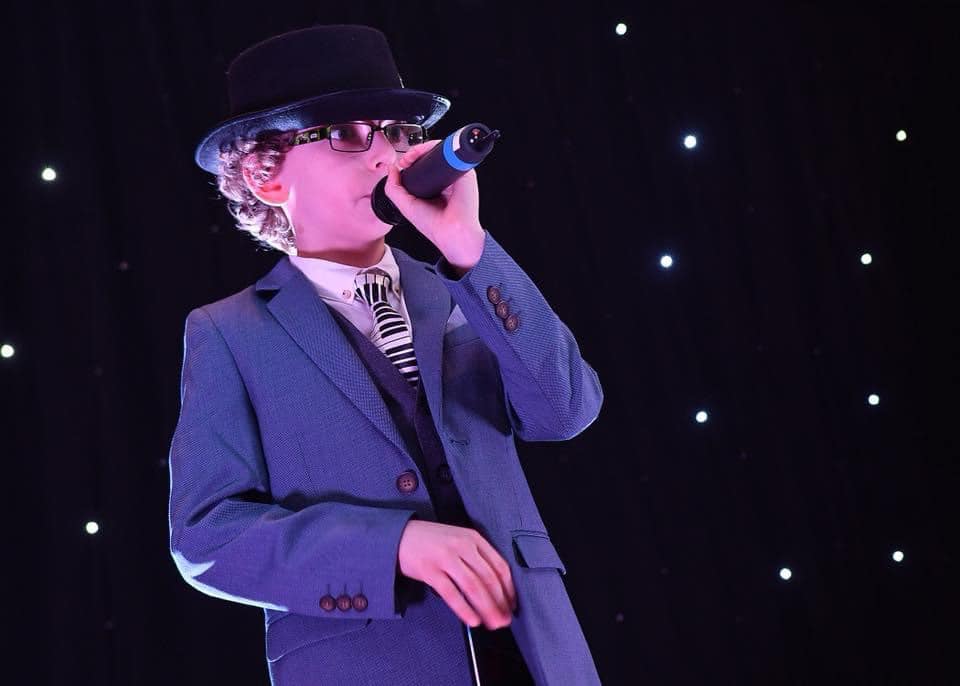 Image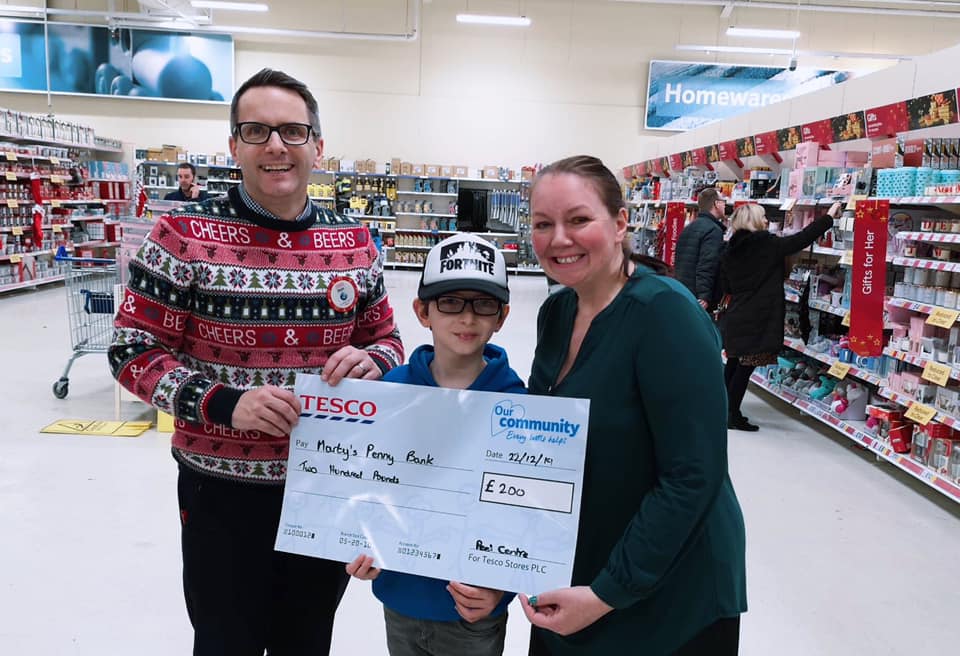 Speaking with Sarah, one moment she said she will always remember was at a local street party, where she held a tombola with items donated by Tracey Porter, the community champion at their local Tesco store.
"A gentleman came over to speak to us. He was quite emotional and told us that two members of his family had been diagnosed with cardiomyopathy and he'd never spoken to another family about it. That day we raised £70, but the most memorable moment  was helping that gentleman and his family."
"We feel proud to have raised a fantastic amount for a wonderful charity and their services, but it's also about raising awareness of cardiomyopathy along the way, being able to support other families and  seeing people smiling and enjoying our events.  You never really get over having a child with a heart condition, it's part of who we are, and Marty's Penny Bank is part of who we are as a family."
If you have questions or concerns about cardiomyopathy, our nurses are here to talk on 0800 018 1024, Monday - Friday, 8.30am - 4.30pm
Return to news