Your stories
19 July 2022
Tim was diagnosed with dilated cardiomyopathy (DCM) in August 2011. From his initial diagnosis, learning more about his family history and now living with cardiomyopathy, Tim shared his cardiomyopathy journey with us.
The diagnosis
My symptoms first appeared back in 2011. I was working in a high-pressure IT job, travelling extensively. I often found myself breathless when trying to take calls whilst walking, rushing for a train, going for walks with the family and I also had to stop cycling. I became an expert in hiding these symptoms, which became particularly acute when I was under pressure or in stressful situations, to the point where I would almost collapse. After one particular episode, I gave in and went to my GP. I was due to go on holiday with my family to the US in the following few days and I was concerned about travelling. My GP said I was stressed and that I should go on holiday to relax, which is exactly what I did.
Image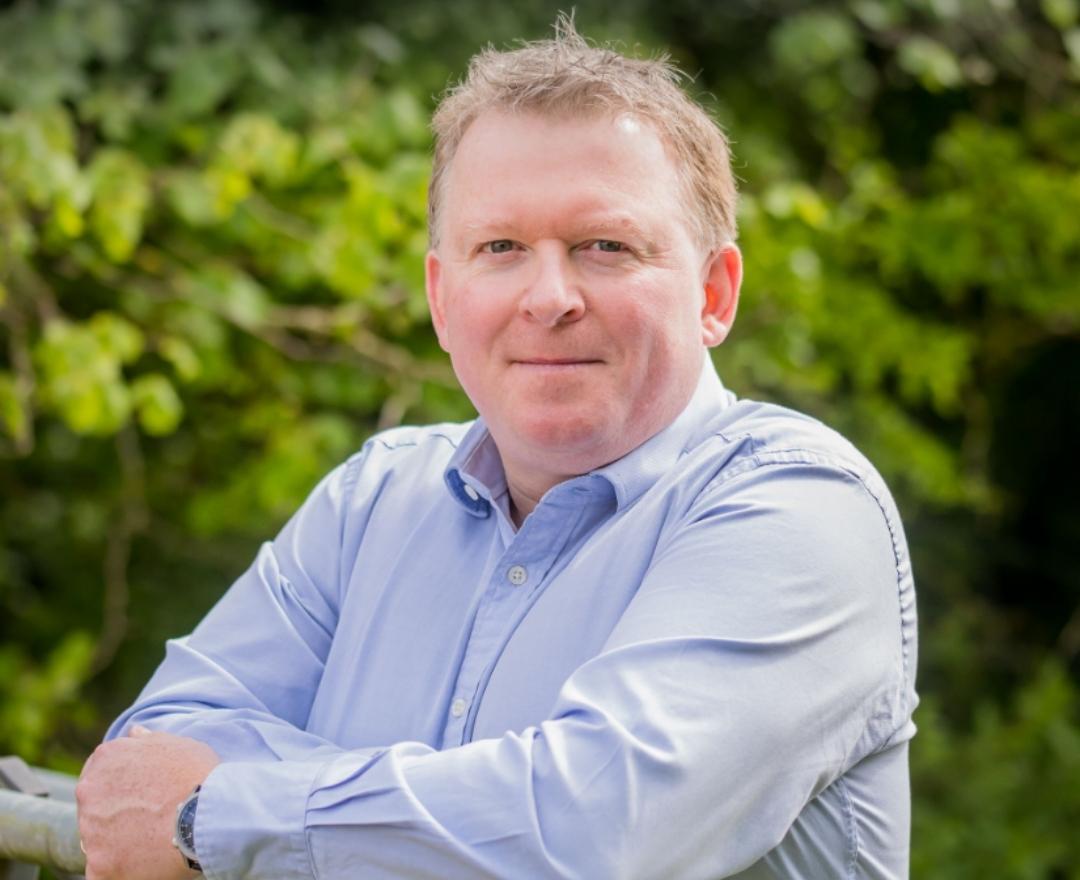 Within 2 days of arriving in Boston, I was so unwell that I was unable to walk with exhaustion, I went to the Emergency Room at the Massachusetts General ER. I was seen and diagnosed with a fever that was impacting my respiration and heart and so I was sent to get some medication. At the pharmacy, the dispensing pharmacist had received a note from the hospital for me to return as they had concerns over the diagnosis. Sure enough, as I walked through the ER door, I was laid on a stretcher and told "not to move or talk as I was experiencing some form of heart failure and was in a very critical state" – which was incredibly scary as you can imagine. After days of investigations, angiograms, bloodwork, and numerous doctors (and thank goodness, a sign off by my travel insurance company). I was diagnosed with dilated cardiomyopathy (DCM) with a heart function of 11% and falling.
The diagnosis was very quick, two days or so from a standing start. However, that then evolved into a hugely complex process, with the dilemma of if and how I was to be treated, and if and how I could possibly get home. As the days passed, the roller coaster of 'you need to prepare for the worst' to 'you seem to be stabilizing' continued, and my heart function remained at around 11%. As the bills racked up with the 'Mass Gen', I was having allergic reactions to contrast. All the discussions were around how would they get me home and if I set off, would I make it.
The next step
Image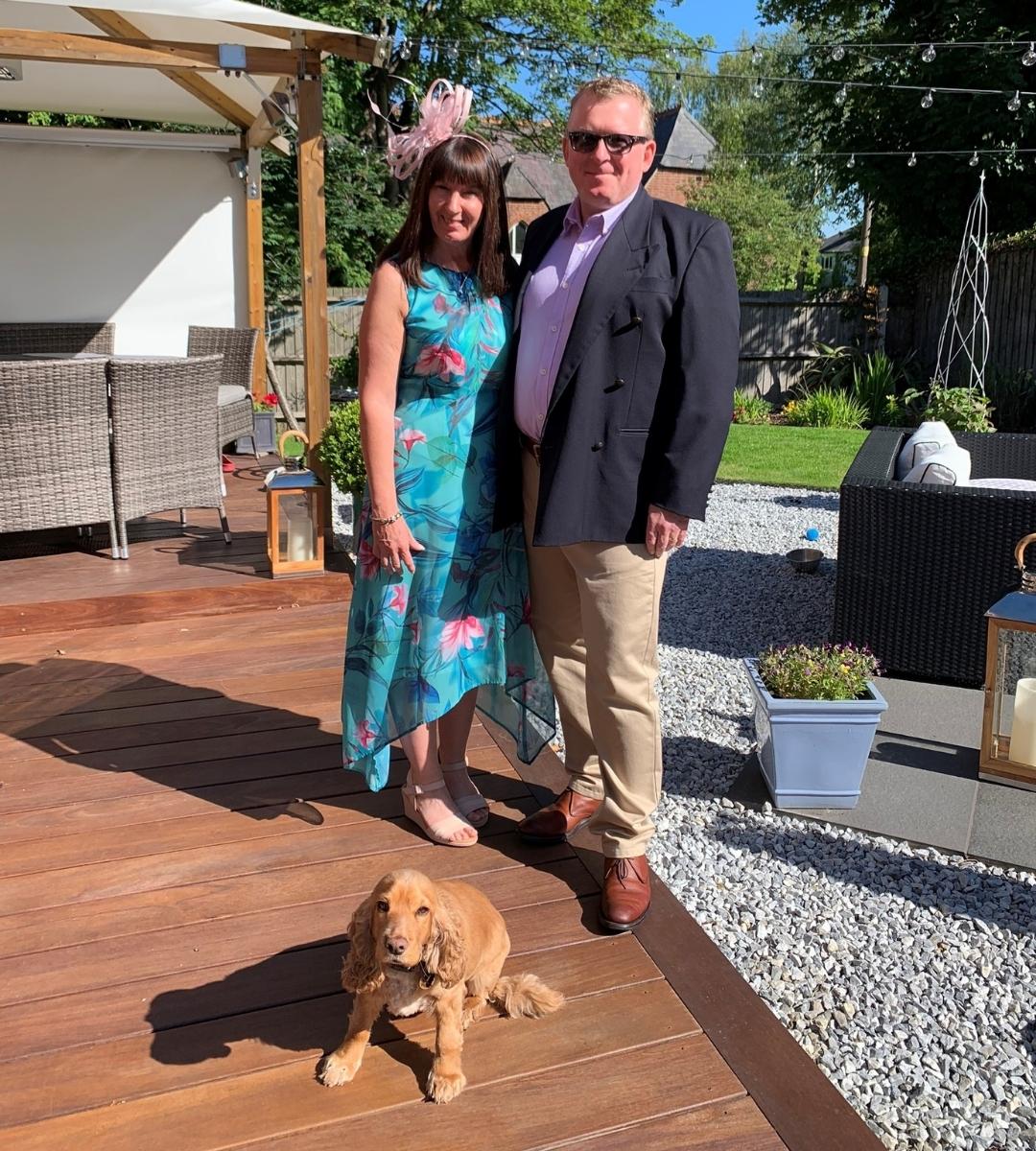 So, the options came and went for a first or business class flight with me wearing a defib vest, the next question was whether I would have an implant fitted in the US or UK. It was decided (probably financially driven but I will never know) that I would return home to the John Radcliffe Heart Unit to have a 'Cardiac Resynchronisation Therapy Defibrillator' (a CRT-D implant).  My wife Maria and I would be flown home in a Medi-Vac small jet with no toilet, 3 doctors, a nurse and two pilots on a 17-hour journey through Canada, Goose Bay, and Iceland on to Luton. The kids had to fly home on their own ahead of us and hopefully, we'd all meet at the end in Oxford. With very teary-eyed nurses, not believing I'd make it, we left for home, but it wasn't plain sailing. The plane broke down on the way to Goose Bay and we had to return to Montreal for a new plane and re-start… Finally, we arrived at the John Radcliffe Hospital, and I was alive.
To say I felt terrified and panicked doesn't begin to cover it. It felt like there was no time to digest what I'd been told before I was having to sort out what would happen if I didn't make it through. The US medical system (funded by a £100 insurance policy), I must say was excellent and I believed in them to get me through this, I was never in doubt.
My family history
At the time of my diagnosis, I had no idea if I had any family history of the condition, as I'm adopted and had no contact with my natural birth mother – something that was about to change. In the months to come, I would, through a strange turn of fate, speak to my birth mother in Canada.
I then discovered that my birth mother was a Canadian who had been sent to the UK to give birth to an illegitimate child (me) in the UK in 1969. Following a very short process of investigation, I called her on the phone and said, 'hello - remember me' - you can imagine! After a short and very odd conversation, I discovered that she too had been taken ill the same week in Toronto a diagnosed with dilated cardiomyopathy.
From that point, I found a half-sister, heard about my paternal grandfather who had died fishing on Lake Ontario and learnt that the family came from the Netherlands.  Over the next few years, I would meet my half-sister on a few occasions and swap stories - somewhat like an episode of 'Who do you think you are?'
Living with cardiomyopathy
Before my diagnosis, I was not an ill person, I'd only been in a hospital twice in my life. I was, and still am a fit and active person who loved a walking or cycling challenge. In hindsight, I probably did things I shouldn't have but I never imagined I was ever going to get sick. In my mind, that was for heavy smokers, drinkers, and pie eaters – that simply wasn't me. How wrong I was.
 When we moved to Oxfordshire before in 2008, my wife Maria insisted on us having critical illness insurance 'just in case' as we had moved from the north of the country and taken on a huge mortgage. This was the 'just in case' moment. After some wrangling and heart function measurement communication with the insurance company, I was paid out. This took our financial pressures away and enabled me to do what was right for me. I resigned from the high-pressure job I was working in, I took a couple of weeks off and joined a small tech start-up business with some friends. I've loved the whole 10 years that journey took us on – working four days per week. At the same time as joining the start-up, I started cycling again, bought myself a new mountain bike and was very quickly joined by my mates to form a group we call "Seth's 100 Milers". That year, and every year since we go on a 100-mile mountain bike weekend trip on one of the UK long-distance paths, the first being the Ridgeway in 2012.
Image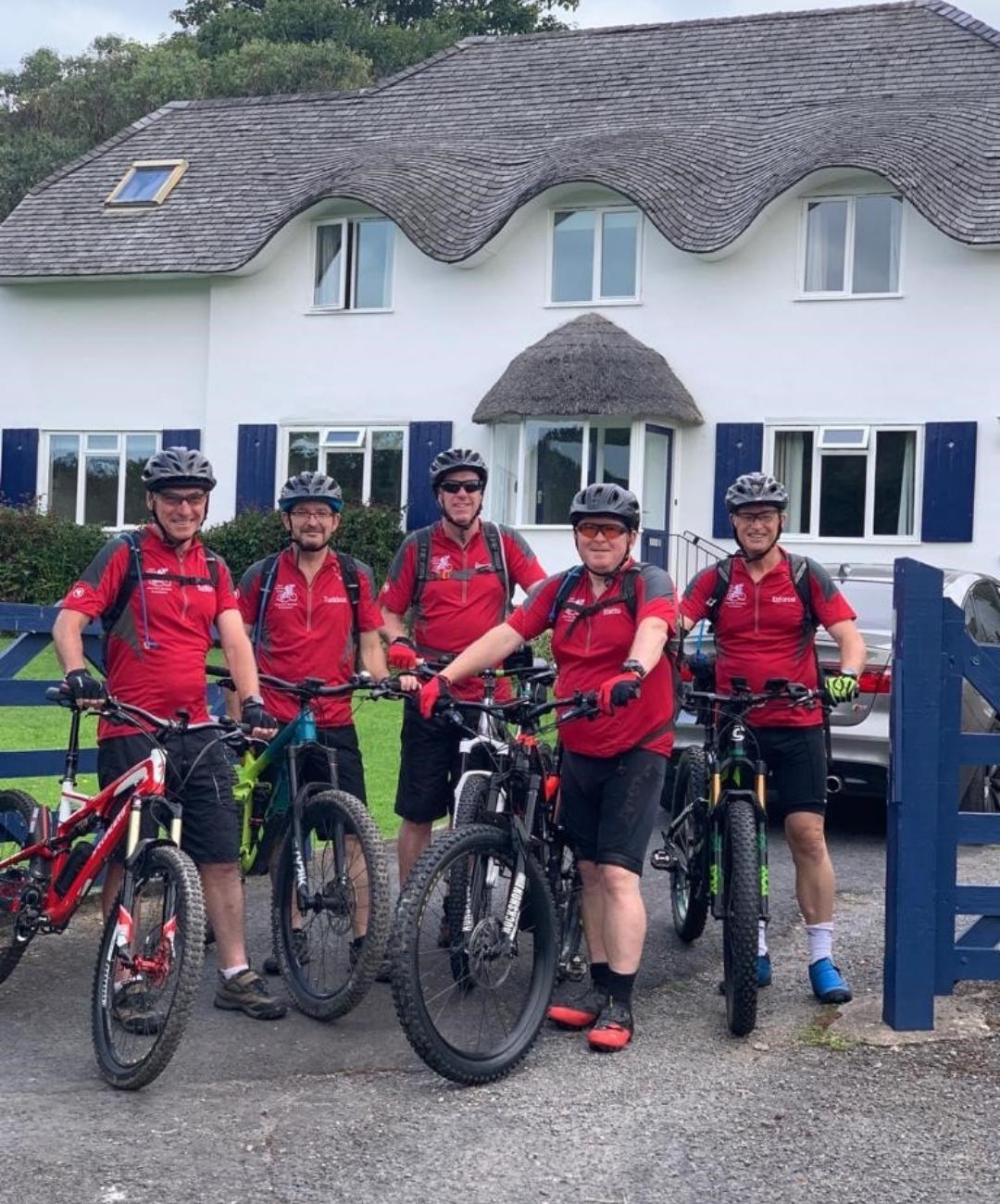 The only thing that reminds me about my condition is the tablets and the occasional ache around my implant. But I never feel sorry for myself, or down about it. Yes, I can't cycle as fast as some of my mates (even with an eBike) – but who cares? I know it may shorten my life ultimately, and it may not - but so can so much else.
I feel that my diagnosis has made me a better person, and that's hard to say in a way, but true. In an odd way, as I'm fairly symptom-free in the way I live my life, I know I have been lucky, and I want to focus on making that count for something.
Embracing life
Image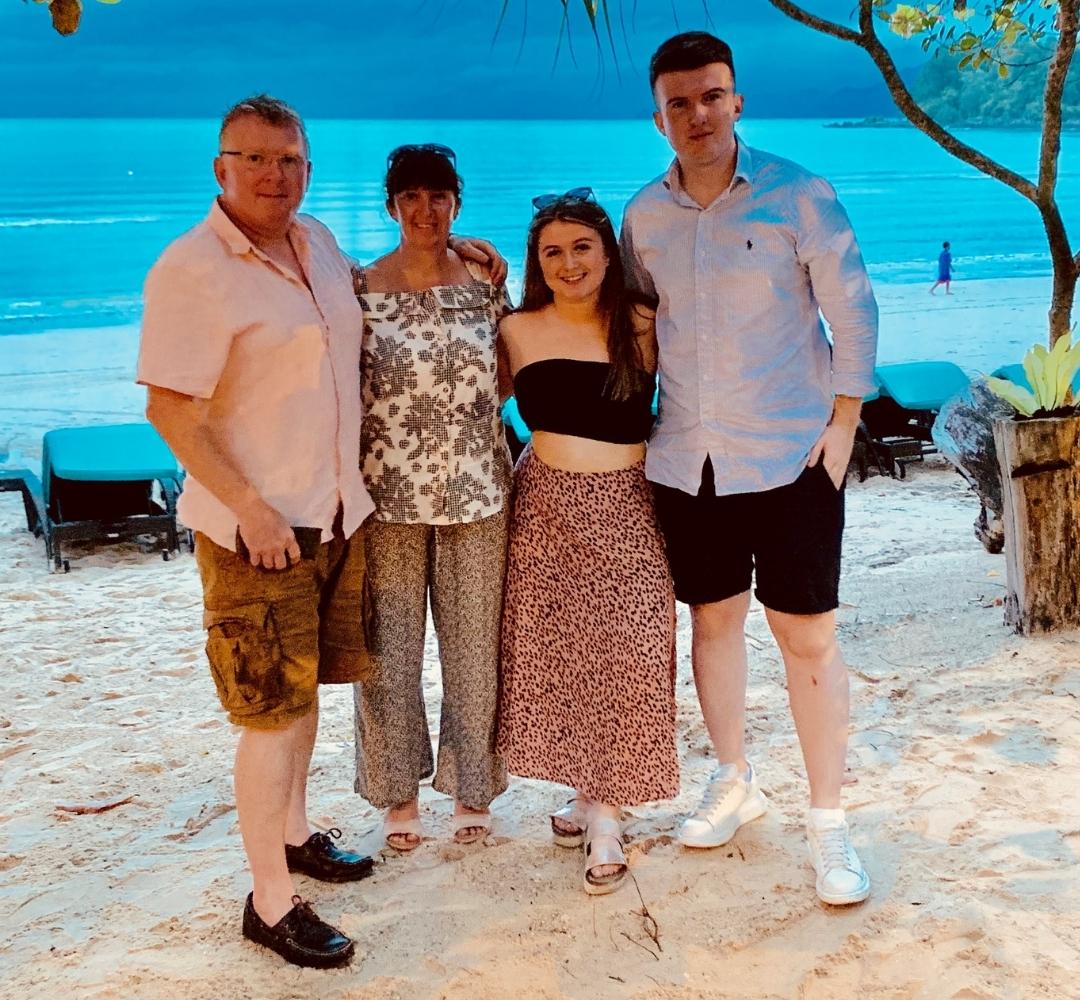 I've learnt to embrace generosity through all of this, making my friends an integral part of my life, making things happen and enjoying everything I can. We now have a spaniel, Charlie because we always wanted a dog, but it was never the right time. I've stopped travelling as much and started working from home. We work four days a week and have more friends than at any other time in our lives. We have plans for the future, too many for them all to play out, but I am confident things will happen, and they'll be good things, I'm sure. The kids will both have left home by the end of this year and are on their way in life.
Life is good, I'm here, we made it and that's what counts.
Cardiomyopathy can often run in families. If you have any questions, our specialist nurses are available to talk to on our helpline, 0800 018 1024, lines are open Monday – Friday 08.30am-16.30pm.
Return to news