Lisa bravely decided to fundraise in memory of her late fiancé Jack, who was diagnosed with Hypertrophic Cardiomyopathy. Read her story here, and see how she got involved with the 30 Day Home Challenge. 
Hi everyone! My name is Lisa Neale and I've been fundraising in memory of my beautiful late fiancé, Jack Neale. 
Image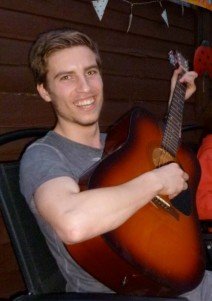 Jack was diagnosed with Hypertrophic Cardiomyopathy along with his twin brother Tomos, at the age of 16. They both went on to have internal cardiac defibrillators (ICD)'s fitted which helps alleviate irregular rhythms caused by their cardiomyopathy. 
Image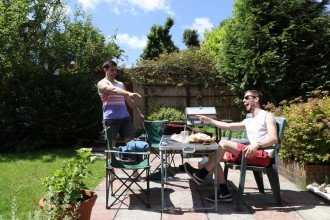 Devastatingly, Jack suffered a stroke in May 2019 and was very poorly. He lost the use of his right side and his speech. Jack also had multiple operations throughout his long recovery including being on and off life support. His determined nature and constant positive outlook on life meant he worked tirelessly to regain the ability to walk and make sounds again. Jack eventually came back home after a period of intense rehabilitation at the end of August, 2019. 
Our sweet Jack heartbreakingly passed away at the young age of 26 on October 1st 2019 at home with me, after having a cardiac arrest. 
Jack loved music and was a talented guitar player learning songs effortlessly. Wherever he went, his guitar went too. He loved rock music mainly. Jack's favourite band/musicians being Alter Bridge and John Mayer. 
Jack was such a chatty person with an amazing sense of humour and the most amazing laugh! The lives of those he knew and spent time with have been changed in every way for the better. He was our rock, our ray of sunshine, our inspiration and we will miss him eternally. 
Image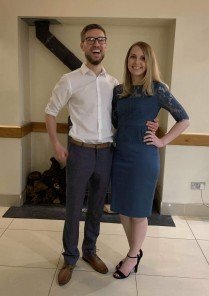 In memory of this wonderful man I have chosen to undertake the "30 day challenge" and re-learn the guitar in aid of Cardiomyopathy UK. I have been updating people of my progress via my social media accounts. So far my Just Giving page has reached over £500! I'm so grateful for everyone's support and kind words.
Image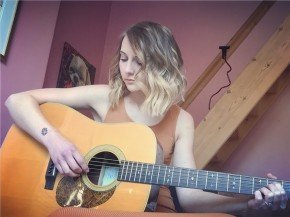 With these donations, people like Jack and Tomos can be helped and supported throughout their diagnosis and receive lifelong help and guidance.
---
Follow or donate to Lisa's Just Giving page here
Return to news