Fundraising stories
21 September 2021
20 – 26 September is Organ Donation week. There are currently 311 people in the UK awaiting a new heart, 43 of those are children.* Cardiomyopathy is often the leading reason why people need a transplant.  
We caught up with supporter Leslie, whose wife June had a heart transplant. Here he shares their story and his experiences taking on the Land's End to John o' Groats cycling challenge.  
Image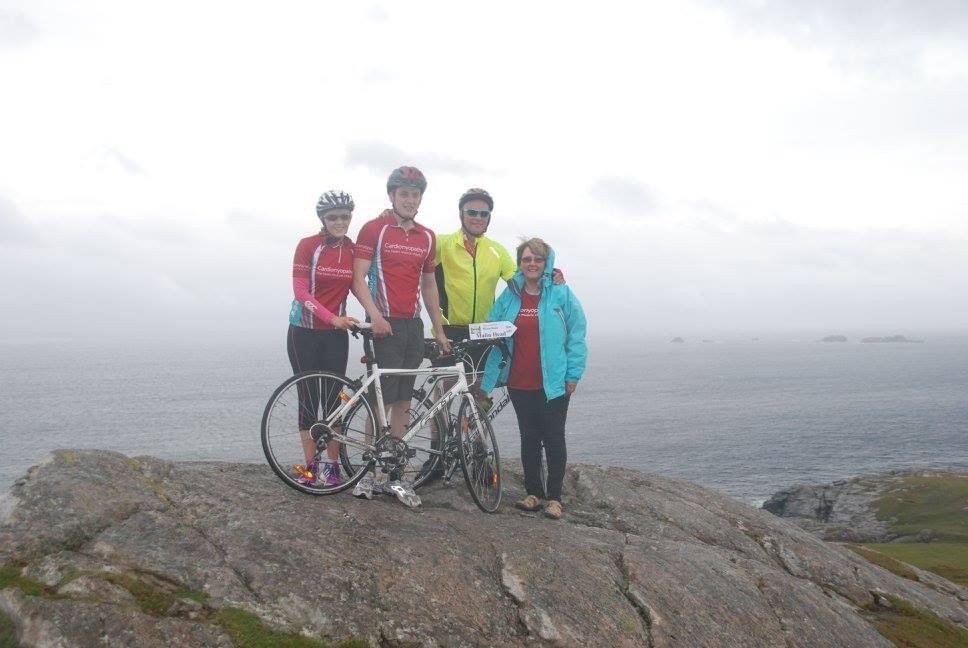 "The reason I chose to fundraise for Cardiomyopathy UK was because my wife June has inherited cardiomyopathy, which ultimately led to acute heart failure. In March 2016 June had a heart transplant at the Freeman Hospital in Newcastle upon Tyne.  
Both June and I count our blessings, especially for our five wonderful grandchildren who have been born since her transplant. Whilst June's health is not perfect, we have so much to be thankful for. 
Cardiomyopathy UK was a great support to us- we attended events, information days and Q&A sessions (support groups) so that we could better our understanding of the condition and learn how to live with the symptoms. We benefitted from the support of the group and through the medical professionals who gave re-assurance and advice.  
It is for these reasons that we decided to give a little back. We're all keen cyclists, and this challenge was always something we wanted to do, so we decided to take on one of the greatest cycling challenges: Land's End to John o' Groats.  
We travelled a total of 1010 miles over 14 days. It certainly was a tough enough challenge, with no rest days. There were lots and lots of very steep hills- especially in Cornwall and Devon, plus the Scottish Cairngorms. My ambition- never to get off the bike no matter how steep the hill- was probably most tested on Day 12. We went over the 'Lecht' Mountain pass from Inverness to Ballater where the gradients of over 20% were very tough! In total we raised £5667.55 (excluding gift aid). We hope that the money will enable the charity to continue their fine work with all those who need them." 
You can read more on Leslie's Just Giving page 
Image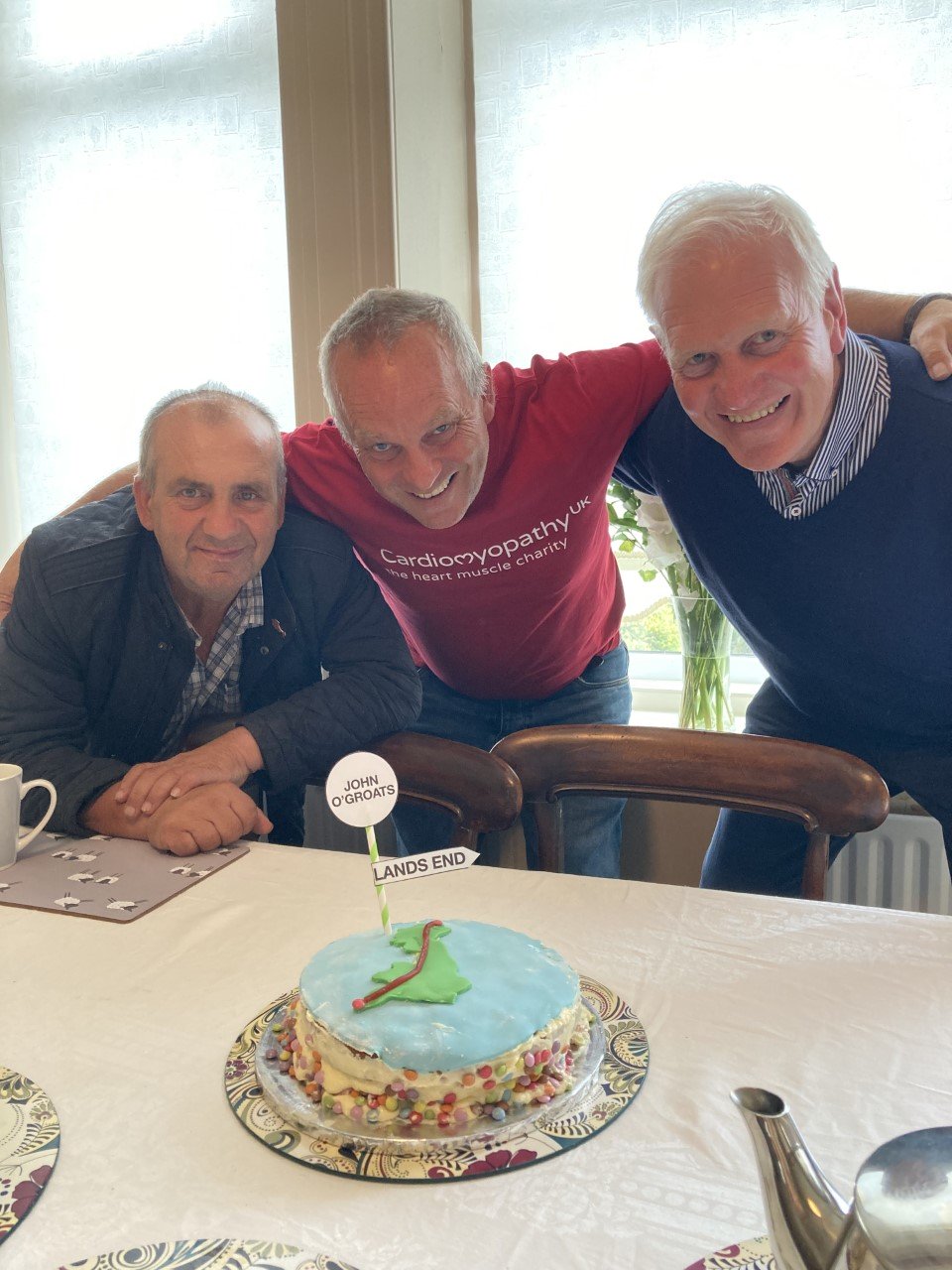 ---
In England, the law around Organ Donation has changed. All adults are now considered to be organ donors unless they have stated otherwise. This awareness week, please talk to your loved ones and leave them certain on your wishes.  
If you're fit and healthy, then donating your organs is likely to be the last thing on your mind – but it's a vital decision you can make now that could save lives in the future. 
If you'd like to learn more, we have information about heart transplants and genetic testing for cardiomyopathy on our website. 
If you would like to speak to someone about genetic testing or organ donation, you can also call our Helpline on 0800 018 1024 and speak to one of our cardiac specialist nurses. 
*https://nhsbtdbe.blob.core.windows.net/umbraco-assets-corp/24684/weekly-statistics.pdf  
Return to news