Fundraising stories
16 September 2021
In February 2020, Alex Pickett, known as 'Scouse', passed away suddenly due to cardiomyopathy. On 3 October 2021, 12 family and friends, including teammates from the University of Plymouth football team, will take on the London Marathon as Team Scouse, aiming to raise £24,000 in his memory. Before he passed away, Scouse wasn't aware that he had cardiomyopathy as he hadn't had any symptoms. In tribute to their friend, Team Scouse are determined to increase awareness of the condition. 
Here, members of Team Scouse share what running the London Marathon means to them, how they've found the journey and what they're looking forward to on what will be an emotional day on Sunday 3 October.  
Why are you running the London Marathon? 
Jonathan: In February 2020, we lost a dear friend, Alex Pickett – more affectionately known as Scouse. Unbeknownst to him, it was discovered that Alex had cardiomyopathy. There have been a series of fundraising events in his name and the London Marathon was next in line! An iconic event in memory of an iconic person! 
Gareth: My brother, Alex, a.k.a. Scouse, had the greatest group of friends a man could ask for and they have done everything possible to honour his name and make sure that he didn't pass away in vain. When I heard that they were running for Cardiomyopathy UK I really wanted to get on board to raise money and to show Alex that I miss him dearly.   
Carl: To maintain the great legacy that our great friend Alex 'Scouse' Pickett created while he was with us and make completing this epic event a tribute to him and how much we miss him. Given that he died from cardiomyopathy, it's vitally important we raise awareness of the condition, and fly the flag for Cardiomyopathy UK.  
Steven: When Carl said a few were doing this as a tribute to Scouse it was a no-brainer. It's a great personal achievement regardless, but to do it with some of my good friends in honour of an amazing individual is something really special.  
Greg: It is a wonderful way of honouring his life by running the marathon with some of his closest friends. I am hoping the money we raise can be used to raise awareness of cardiomyopathy so that people can get diagnosed and receive the treatment that they need. I want the money raised to help the charity continue doing the great work that they do every day!
Image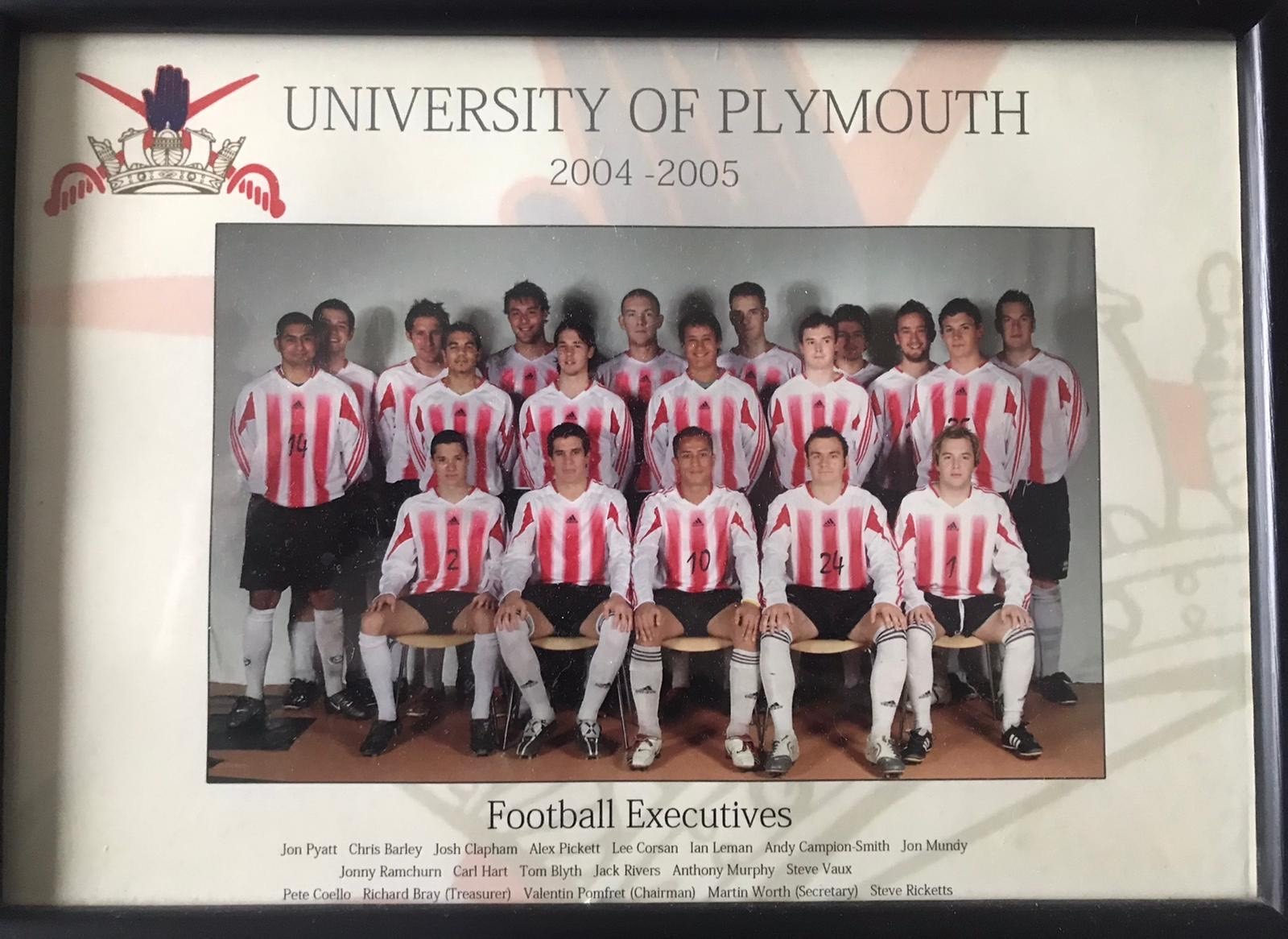 What are you looking forward to on the big day? 
Carl: The atmosphere, listening to our Scouse playlist with all his favourite songs on while I run, seeing his family and the benefit this event represents for them, especially his brother, Gareth, who is running with us. Also adorning the Cardiomyopathy UK logo, as well as some very loud colours which Alex always wore! I'm sure the big man will be looking down on us all and that thought will keep us going during the event.  
Duncan: Crossing the finish line and having a beer! No, in all seriousness, the entire day and being together as a team and with Scouse in spirit. 
Chris: Seeing all my friends share this moment together as 'Team Scouse' in honour of Alex.  
Ben: Seeing my friends that I'm running with as being part of the team that's out to support Scouse's legacy. Oh, and a few beers after. 
What training tips would you give for someone considering running a marathon for Cardiomyopathy UK? 
Gareth: Don't give up, even when the weather is awful, or you feel like it just isn't for you. It is surprising as I have found just what you can do if you put your mind to it. I could barely run a few miles before this.   
Martin: Use hydration packs and electrolytes. Start off in small measures to understand any niggles. 
Chris: Enjoy the process and don't expect too much too soon. 
 
Duncan: Get the kilometres in your legs but don't beat yourself up if you have to be flexible with your training programme. Just adapt and keep going. 
Ian: It's not just all about running. Vary your training to save the legs! 
Carl: For me, music is key. I struggle without it, so vary the playlist as well - sometimes a bit of Westlife will even get you over that next mile! Scouse loved a bit of Westlife so making it personal also helps.  
We wish all of Team Scouse a huge good luck for the 3rd October. We'll be ready at our cheer point to give you a big cheer! 
Return to news