Our amazing supporter Jon and his friends recently took on a 100 mile challenge. Spread over the course of a week, they were able to cover a distance of 365 miles. 
Image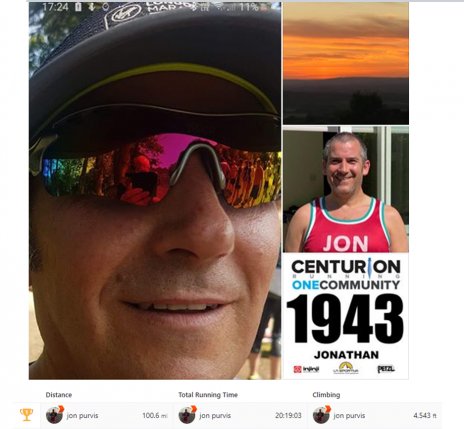 Jon and five friends signed up to run for charity, and with the postponement of the London Marathon, Jon is continuing to raise funds for us towards his London Marathon total. 
"It wasn't really about the distance or the achievement, but more about the focus, commitment and giving a sense of purpose and determination.
My legs hurt and my feet are sore but my smile remains! It's been a long week and without the support of Suzy (partner & running buddies) I wouldn't have made it. One friend even cycled beside me on the Friday for a 15 Mile long run.
It was a fantastic week of running with some early mornings late nights and lots of virtual laughs and community support. I have so much gratitude for my health, and for the sheer joy of running."
Exercise has many benefits. It can improve overall health and fitness levels, control weight and be part of a healthy lifestyle. For advice and information on exercise and cardiomyopathy, take a look here.
Help support us raise vital funds for those who need our support during these uncertain times. From running, cycling, push ups and planks to virtually scaling Everest, why not take on your own virtual challenge? For more information on our virtual challenges, click here. 
Return to news