Your stories
12 October 2023
Dilip was diagnosed with dilated cardiomyopathy (DCM) in December 2022. He has just become the newest member of our Youth Panel so that he can meet and support other young people affected by cardiomyopathy.
Meet Dilip
Image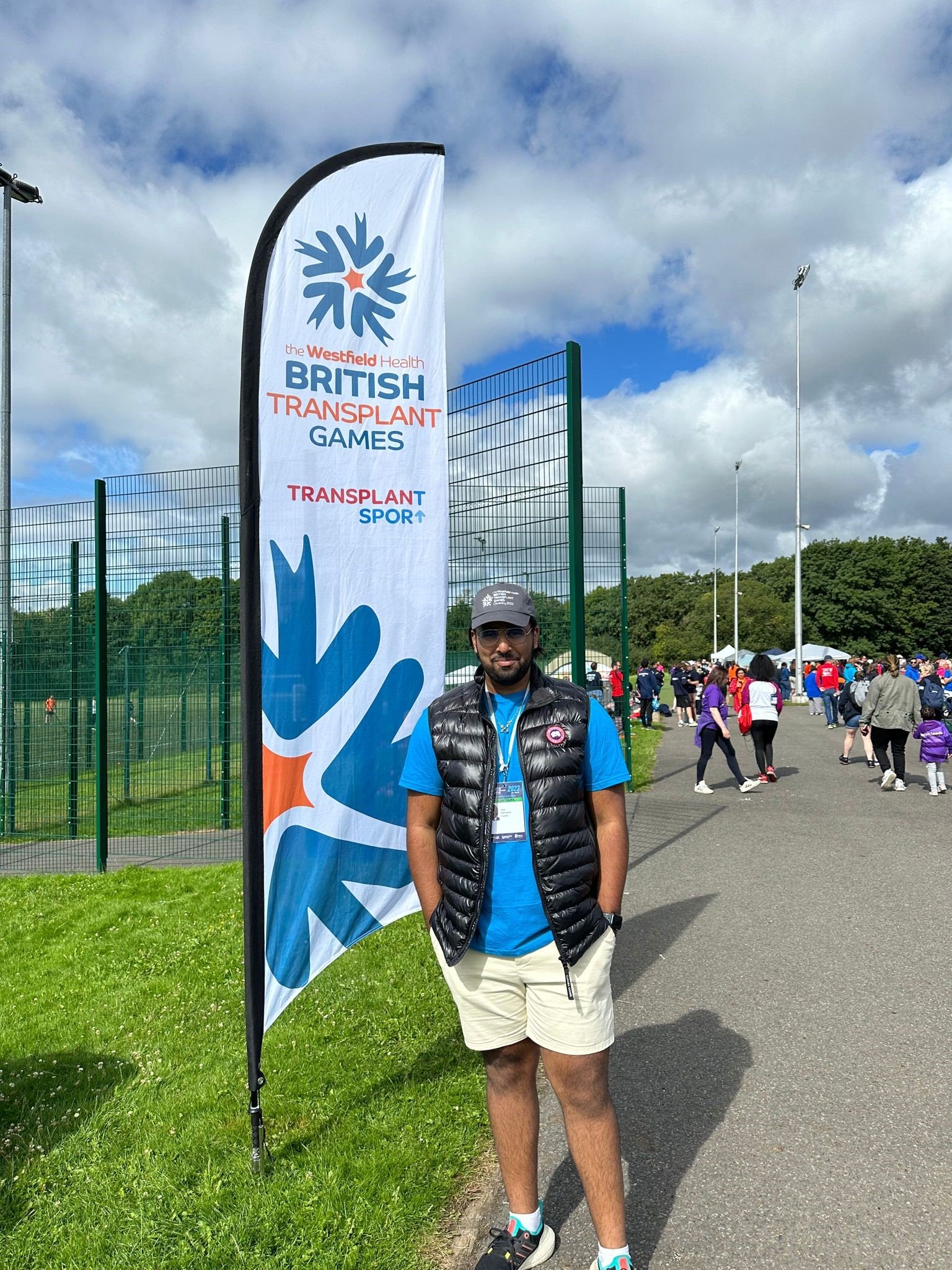 Dilip had just returned from playing rugby in South Africa in summer 2022 when he first began to feel unwell. He persevered and was just completing his university application to study Medicine when things began to spiral. It was during a rugby match at school at the end of November 2022 that Dilip became very unwell and presented with vomiting, dizziness and shortness of breath. His GP initially suspected heartburn but then requested an ECG and X-ray, based on his mum's request. He was eventually admitted to hospital where he was initially diagnosed with heart failure and discharged with medication to manage this.
Dilip's condition declined once he was at home, and he was eventually referred to see a cardiologist on December 14th. The cardiologist performed a right heart catheter after noticing the signs and symptoms of a suspected cardiomyopathy. He was then diagnosed with dilated cardiomyopathy. Unfortunately, Dilip's heart deteriorated whilst in hospital and he was put on the urgent transplant list
Thankfully after 14 days, Dilip received the call that a heart was available. With a few bumps in the road, Dilip has made a fantastic recovery. His transplant was a success, and he has been home and trying to adjust to life with a new heart. Dilip has taken his cardiac rehab to the next level by riding on his Peloton exercise bike over 100 miles since his transplant whilst also helping with charity fundraising. He is completing his A levels next year and has an offer to study Medicine at St Andrews University.
Dilip sat down for a chat with our Paediatric Cardiac Nurse Specialist and Youth Services Manager, Emma.
Emma: Hi Dilip! A belated happy birthday for turning 18 recently. How are you feeling after your heart transplant?
Dilip: I feel very lucky that I was diagnosed so quickly and received a heart. I feel physically very well and adjusting nicely.
Emma: What was the biggest challenge you faced in your recovery period ?
Dilip: Everything happened very quickly and so at first, adjusting to a new way of life was tough. I had biopsies every fortnight for the first four months, and these have only just been changed to conducted monthly. Taking immunosuppressant medication every day is also something that required a lot of thought especially because I had never taken any medicines before.
Emma: What do you think helped you get through your heart transplant?
Dilip: The team at Wythenshawe Transplant Unit are incredible. A good relationship with them all was vital to my recovery. The nurses, cardiologists and transplant surgeons were brilliant and explained everything that was going on throughout my journey. They helped me understand my condition and were always approachable when I had questions or any concerns. I also had access to a chaplain, a psychologist and a cardiac rehab team who have all been incredible.
Emma: We're delighted that you've joined our Youth Panel and will be contributing to the support we offer young people with cardiomyopathy. What motivated you to join the Youth Panel?  
Dilip: My diagnosis and transplant happened so quickly that I felt the need to go and research what cardiomyopathy is and why I became unwell. It was during this that I came across your website and saw the details about the Youth Panel. I joined because I feel that I am still learning about my condition, and I am on a long road to recovery. Meeting other people with cardiomyopathy will allow us to share our experiences and support each other. 
Emma: What do you hope to achieve by joining the Youth Panel?  
Dilip: Sharing our experiences, concerns and advice will be invaluable. As a youth panel, we could help raise awareness among other people and have a strong support network.
Emma: What do you believe to be the most important issues that the Youth Panel can help to improve for young people affected by cardiomyopathy?
Dilip: Fundamentally understanding the condition and how to live a normal and healthy life despite the diagnosis. Additionally, raising awareness will be very important because obtaining a diagnosis is not necessarily easy. As a group, we could share our experiences and offer support or answer questions about living with our condition. This would be much better than being tempted to research on Google!
Emma: What would you tell other young people who may want to get involved but are unsure about what it involves?
Dilip: It is a safe place to be yourself and talk about your condition. Shared experiences with like-minded people can help us but will also be helpful to our family and friends because they will feel reassured that we have support from others in a similar situation.
Emma: Finally, and most importantly, cats or dogs?
Dilip: Dogs!
Emma: Thanks, Dilip!
If you are aged 16-24, have cardiomyopathy or know someone with the condition, you can join our Youth Panel, who works together to improve services for young people affected by cardiomyopathy and myocarditis.
Return to news