Take on a 30-Day Challenge and see what you can achieve in a month!
This event is entirely catered to you - choose something to do (or not to do) for 30 consecutive days and get your family and friends to sponsor you for each day you complete. What will your challenge be?
It really couldn't be easier:
1. Grab your challenge pack
Complete our Fundraiser Form here and we'll send you some fundraising materials, including a 30-day challenge chart.
2. Spread the word
Tell your friends, family, and colleagues online or by phone what your challenge is and when you'll be doing it. If you're a fan of social media, share your challenge on Facebook, Twitter, and Instagram!
3. GO GO GO!
Enjoy yourself and have a great time fundraising whilst you take on your challenge.
Don't forget to post your fundraising page and challenge updates on your social media, so all your friends and family are able to see what you're up to and show their support!
4. Collecting sponsorship
Some people will prefer to give you funds in the form of a cheque or by bank transfer. If you'd like to collect Gift Aid on these donations, we'll include a separate form in your e-fundraising pack which will allow you to do this.
Alternatively, you can set up a Just Giving page which people can donate to using their computer, tablet, or smart phone. Funds donated to your Just Giving page will be sent to us automatically, removing the need for you to pay in your funds once your challenge is finished. Your supporters will also be able to claim Gift Aid on their donations quickly and easily through your Just Giving page.
5. Pay your funds in
Once your challenge is finished and you've had a rest, pay in your funds. We'll put the money raised to good use, to help support families affected by cardiomyopathy and save lives.
Send us your photos and tag us on Facebook/Twitter/Instagram
6. Changing lives since 1989
Give yourself a pat on the back for supporting families living with cardiomyopathy. Thank you!
Need some inspiration? Read what some of our superstar supporters have challenged themselves to:
Lisa's Story
Lisa bravely decided to fundraise in memory of her late fiancé Jack, who was diagnosed with Hypertrophic Cardiomyopathy. 
In memory of this wonderful man, I have chosen to undertake the "30 day challenge" and re-learn the guitar in aid of Cardiomyopathy UK. I'm so grateful for everyone's support and kind words. With these donations, people like Jack and his family can be helped and supported throughout their diagnosis and receive lifelong help and guidance.
Image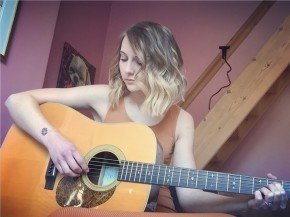 Image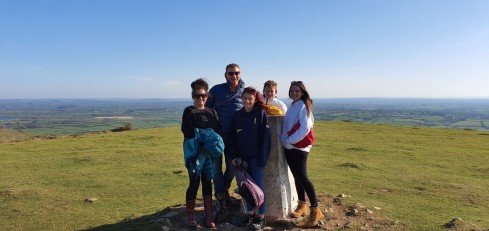 Jazmin's Story
In April 2020, Jazmin sadly lost her father, Dave, to cardiomyopathy. One year later, she set herself a 30 -day challenge to walk 10,000 steps a day to raise funds in his memory.
I would love for there to be a bigger understanding of what cardiomyopathy is and the effects it has, more support for families that will also be affected by the condition or outcomes and finding a way to stop families having to go through the sudden loss that we did.